We are excited to announce that the 11th ACLTA Biennial Conference will be held online on October 14th and 15th 2021. 
Who is the conference for?

This is an educational and networking event for Child Life Therapists, and all others interested in the provision of psychosocial support for children and young people in healthcare.
What is the theme of the 2021 conference?

This years conference theme is "Rising to the Challenge" and we look forward to reflecting on the challenges and opportunities that have arisen working within the COVID-19 environment as well as hearing the current research, initiatives and projects within the Child Life Therapy realm.
What can I look forward to learning more about?

This year, we are honoured to include in our program Jenaya Gordon, a Certified Child Life Specialist and manager of the Child Life Department at the Children's Hospital in Colorado. Jenaya is a passionate advocate for prioritising emotional safety at the same level as physical safety in all paediatric medical experiences and will discuss how to adopt the four pillars of emotional safety to facilitate positive healthcare experiences for children and their families.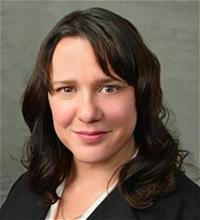 We are also excited to welcome Bryan Jeffrey, director of MOAT: Mental Health Services. Bryan is a Registered Psychiatric Nurse and has been providing clinical support for young people in Out of Home Care since 1995, in Scotland and in Australia. Bryan develops and delivers interactive education sessions, to destigmatise and demystify the complex arena of child and adolescent mental health and wellbeing. 
There are many more exciting presentations from both within Australia and internationally. Details of the full program can be found here:
2021 ACLTA Conference Program – Rising to the Challenge
How do I indicate which breakout and networking sessions I would like to attend?
The conference committee will be in touch with those registrants who have indicated their preference to attend live to confirm which sessions they would like to join. We anticipate this will take place in early October. 
Will the presentations be recorded?
Yes. Registrants will have the option of watching the presentations live so that they may ask questions and interact with the presenter or to view recorded sessions after the event.
How do I register?
Simply click on the following link:
ACLTA 2021 Conference Registration
How do I find out more?

Should you have any questions, please contact
We look forward to having you join us!